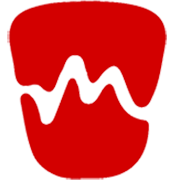 The Media Coalition
Defending the First Amendment since 1973
The Media Coalition Inc. is an association that protects the First Amendment right to produce and distribute books, magazines, recordings, home video and video games; and defends the American public's First Amendment right to access the broadest possible range of information, opinion and entertainment. Founded in 1973, our members represent most of the booksellers, publishers, librarians, film, recording and video game producers, and home video and video game retailers in the United States.
---
WHO WE ARE
WHAT WE DO
OUR HISTORY
MEMBER ORGANIZATIONS
---
---
---
MEDIA COALITION BOARD OFFICERS & STAFF
James LaRue
The Freedom to Read Foundation
Chair of the Board
Steven Gottlieb
Recording Industry Association of America, Inc.
Treasurer
Tom Foulkes
Entertainment Software Association
Immediate Past Chair
Michael Bamberger
Richard Zuckerman
Dentons US LLP
General Counsel
David Horowitz

Executive Director
 (212) 587-4025 ext. 3   
Email
Koby Omansky
Communications Coordinator
 (212) 587-4025 ext. 5
  Email
Mailing Address:
19 Fulton Street
Suite 407
New York, NY 10038
OUR WORK
MEDIA COALITION IS THE ONLY ORGANIZATION WHOSE SOLE MISSION IS TO PROTECT 
THE FIRST AMENDMENT RIGHTS OF MEDIA INDUSTRIES IN LEGISLATURES AND COURTS.
Legislation
Media Coalition communicates with federal, state and local government officials, advising them on proposed legislation affecting material protected by the First Amendment. We defend our members' interests in all 50 states and before Congress.
Litigation
We file legal challenges to laws that violate the First Amendment. Media Coalition also submits amicus briefs in the United States Supreme Court and in lower courts in support of the First Amendment rights of producers and distributors.
Industry Advocacy
Media Coalition is the vehicle that allows allied industries and businesses to defend their First Amendment interests with a single voice. The range of our membership and the strength of our coalition gives us unique credibility with legislators and the courts and allows us to protect the mutual interests of various media industries.
---
Lawsuits

Media Coalition has brought more than 35 lawsuits in federal and state courts, with a remarkable rate of success. Our lawsuits address a broad range of First Amendment concerns:
Content Restrictions: Media Coalition and its members have successfully challenged laws that ban or restrict access to specific types of content in all forms of media that surpass the few categories of speech the Supreme Court allows to be regulated. Most recent cases: Antigone Books v. Brnovich, Tattered Cover v. Brohl and Powell's Books v. Kroger.
Internet Censorship: Media Coalition's lawsuits successfully struck down or limited the application of laws that would have placed unconstitutional restrictions on content providers on the Internet and blocked Internet users from accessing constitutionally protected material. Most recent cases: Garden District Book Shop v. Stewart, Florence v. Shurtleff, American Booksellers Foundation for Free Expression v. Sullivan, American Booksellers Foundation for Free Expression v. Coakley.
Taxing and Licensing: Media Coalition has also challenged laws that impose taxes or surcharges both on specific kinds of media and types of content. Most recent case: Big Hat Books v. Prosecutors.
To view the full list of our cases, visit our Litigation page.
Amicus Briefs

Media Coalition drafts amicus briefs on First Amendment issues that affect members' interests. Briefs are circulated to members and supporters, who then choose to sign the brief. Media Coalition has submitted numerous amicus briefs in the U.S. Supreme Court and in lower courts in support of its members in a broad range of First Amendment cases. The recent amicus briefs we have filed in the Supreme Court and lower courts are:
Click here to see a full list of the cases in which we filed amicus briefs.
---
Legislative Advocacy

Each year, federal, state and local legislatures introduce hundreds of bills that could violate the First Amendment's guarantee of freedom of expression. Media Coalition monitors and acts on legislation in a variety of ways:
Tracking important legislation: Media Coalition maintains a watch list of bills that are of interest to members. Daily updates allow members and supporters to closely track the progress of legislation. We also include bill summaries that clarify bill language and highlight possible points of concern for members. Last year, we tracked 74 bills that had possible First Amendment implications. To see the bills we are currently tracking, visit our Legislative Tracker.
Statements/memos in opposition: Media Coalition writes position statements that note constitutional problems with pending bills. These position statements, which are issued on letterhead listing our members, are then circulated to the appropriate members of the legislature and their staff. To view a full list of the memos we have written, visit our Legislation page.
Reports

Media Coalition has published six reports that explore the most important First Amendment and censorship issues of the time. These reports are intended to educate elected officials, journalists and the public about First Amendment issues. Most recently, we published Only A Game: Why Censoring New Media Won't Stop Gun Violence, a 2013 report that refutes claims that exposure to violent content causes real-world violence. The report highlighted three key findings:
Real world data, such as crime statistics, do not support the theory that new media causes violence.
Research into the effects of video games on aggression is contested and inconclusive.
Censorship is barred by the First Amendment, but industry self-regulation works.
We also published a report in 2000, Shooting the Messenger: Why Censorship Won't Stop Violence, that examines at greater length the scientific claims of short- and long-term links between all kinds of media and violent crime.
Click here to see a full list of our reports.
---
Restrictions on Violent Content

Over the last 15 years, there has been a significant increase in state legislation that seeks to restrict material with violent content. Media Coalition has strongly defended the dissemination of material with violent themes and images. These efforts culminated in two Supreme Court cases, which both affirmed that material with violent content is protected by the First Amendment: Brown v. Entertainment Merchants Association and Entertainment Software Association and United States v. Stevens.
Other cases brought by Media Coalition and cases in which we filed an amicus brief include:
Despite these Supreme Court rulings, attempts to pass legislation to censor material with violent content persist. Media Coalition has refuted claims that exposure to violent content causes aggressive behavior, publishing two reports that examine the research on the link between violence in media and in the real world: Only a Game: Why Censoring New Media Won't Stop Gun Violence and Shooting the Messenger: Why Censorship Won't Stop Violence.
Internet Law

Media Coalition is a critical advocate for protecting free speech online. For the last two decades, our successful challenge to the application of state "harmful to minors" laws to the Internet have established the definitive body of law protecting free expression online. See the following cases for more information:
Media Coalition continues to fight for First Amendment rights on the Internet, as new efforts to limit online speech are proposed. In 2014, Media Coalition successfully defeated or narrowed bills that criminalized online speech with sexual content, bills that placed restrictions on the online publication of arrest photos and bills that banned "offensive" or "annoying speech on the Internet. As a result of these efforts, Media Coalition helps make available the broadest range of constitutionally protected material on the Internet.