Media Coalition fighting against campaign to enact mandatory filtering on Internet in all 50 states

A campaign seeking to pass Human Trafficking Prevention Act (HTPA) bills in all 50 states is currently underway. However, the bills would block access to certain categories of online content by forcing manufacturers, distributors and retailers to install and activate filtering software on any device that allows access to the internet. Currently, there are 14 HTPA bills in 12 states. The title of the legislation is misleading as the legislation only addresses human trafficking indirectly.
Read more »

Media Coalition Foundation joins amicus brief on right to record police in Higginbotham v. City of New York

Media Coalition Foundation, and more than 60 other media organizations submitted an amicus brief to the Second Circuit Court of Appeals asking it to confirm that there is a First Amendment right to record the actions of police and other government employees when they are at work and in public.
Read more»

Free-Speech Victory: Federal Court Blocks Louisiana's Online Age-Verification Law for Violating First Amendment

U.S. District Court Chief Judge Brian Jackson signed an order permanently barring Louisiana from enforcing a 2015 law that required websites to age-verify every Internet user before providing access to non-obscene material that could be deemed harmful to any minor. Judge Jackson had previously granted a preliminary injunction in the case, Garden District Book Shop v. Stewart.
Read more»
MEDIA COALITION is an association that protects the First Amendment rights of producers and distributors of books, movies, magazines, recordings, home video, and video games, and defends the American public's First Amendment right to have access to the broadest possible range of information, opinion and entertainment.
Support Media Coalition's work to protect free speech

Help defend the First Amendment by making a contribution to Media Coalition Foundation. The Foundation builds upon Media Coalition's crucial work in litigation and public education.
Contributions to the Foundation are tax deductible to the fullest extent of the law. Donate now »
---
New York  Legislature Fails to Pass Right of Publicity Bills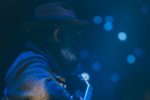 The New York Legislature failed to pass A.B. 8155 and S.B. 5857 which would amend the state's existing right of publicity law to extend the right to individuals post mortem and broaden the right beyond a person's name, portrait, picture or voice.
Utah Senate Bill 185 signed by Governor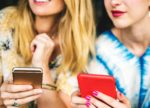 Utah Senate Bill185 would provide a cause of action for a person to sue anyone who produces or distributes material harmful to minors if, at the time the material was produced the person was a minor; and the material was the proximate cause for the person being harmed physically or psychologically, or by emotional or medical illnesses.
---
---