LEGISLATION
Tracking legislation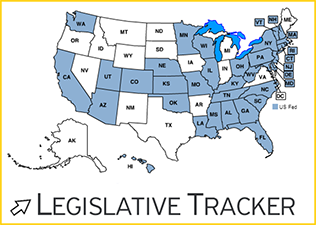 Each year, Media Coalition review hundreds of federal, state and local bills that could violate our members' First Amendment rights. Media Coalition monitors these bills through a watch list, which includes summaries clarifying bill language and highlight potential issues of concern to our members.
---
---
Legislative memos
Media Coalition submits position statements addressing constitutional problems with pending bills. These memos are circulated to the members of the legislature and their staff.
Sorted by year | Sort by category | Sort by state
Click each year to expand the list of legislation or click the other links above to change the sorting display.